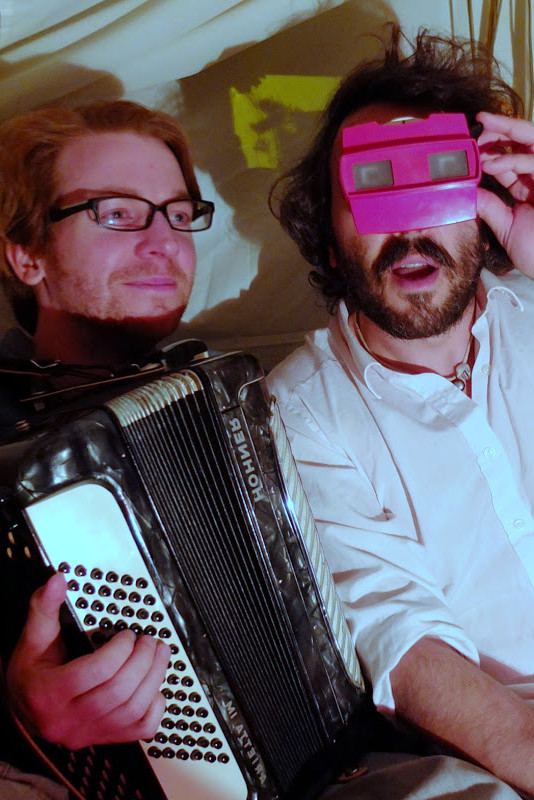 We're thrilled to announce our very own Ryan Van Winkle and Dan Gorman will perform viewmaster on Friday the 30th, and Saturday the 31st of January, 2015 at the Big Burns Supper, Scotland.
Embracing fresh, diverse, top notch entertainment
9 days of music, theater, comedy, art, and more. Big Burns Supper is one of Scotland's fastest growing cultural events. There's going to be record breaking crowds at the World's biggest Burn's Night Celebration. The roster of artists is truly spectacular, with artist from all over the world taking part, be sure to check it out. Ryan and Dan have received stunning reviews from the BBC, Guardian, Exeunt Magazine, and many more. A show not to be missed, come along and enjoy the festivities.
Viewmaster – a personal slide-show for your eyes and ears
Poet Ryan Van Winkle and musician Dan Gorman have made a den. At the start, each audience member (this is a show for one person at a time) is given a short questionnaire before being taken into this tent-like structure to sit on cushions on the floor. After studying the answers Van Winkle picks a suitable 'journey' for his guest and we're off on a trip that incorporates poetry, music and vintage slides viewed through a red retro View-Master.
If you can't make it to The Big Burn Supper, be sure to purchase a gorgeous booklet, and digital download now.