Ebauche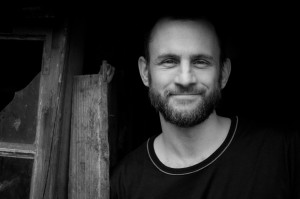 Ebauche (aka Alex Leonard) has been producing music since 2001. Musically his output covers a range of dark beat driven electronic music, to sublime ambient cascades, to simple piano compositions.
In 2005 Ebauche released his debut album on the Alphabet Set which is available for free download at www.ebauche.net. The album, Incomplete Watch Movement, which has been played by John Kelly on RTE Radio 1's Mystery Train, is an ambient work, with layers upon layers beautifully interlacing and falling apart. Other releases include 2 EP's, as well as a number of tracks on compilation releases from Invisible Agent, The Alphabet Set and Elusive Recordings.
Ebauche has also composed music for film, and has worked on a number of films including:
Five Day Shelter (feature length)
Two Point Five Billion (premiered at Cork Film Festival 2008),
The Masterpiece,
The Boy with the Ever Open Jaw,
Joyriders (Best Short Film at the Galway Film Fesitval 2006),
The Dropping Well.
He started out playing live sets with Blue Murder Music in Dublin, and since then has played with notables such as Biosphere, Hrvatski and Ambulance.
"Ebauche" comes from a French word meaning "to rough hew, sketch", and is also a term in horology (watch making), meaning "an incomplete watch movement consisting of plates, bridges, wheels, and barrels". This name ties to Ebauche's musical output, which frequently consists of ambient compositions which subconsciously play at variants of 60 bpm to calm and relax the listener.
Releases
Podcasts
Videos
Top