Audio Mainline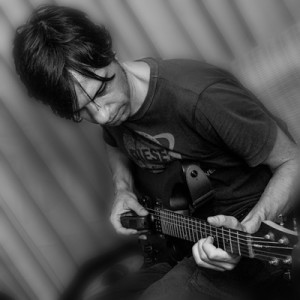 Known for hypnotic grooves and cinematic sounds. Audio Mainline is an evolving collaboration under the creative guidance of musician and producer Hal FX. Mixing live instrumentation with ambient electronica, location recordings and an ongoing stream of guest vocalists and musicians.
Starting out life as a Manchester-based studio production team in 2002. Audio Mainline worked with various artists until the release of debut album 'Dreams Symphonies and Overtures' in 2005. An abbreviated version of the album, originally featuring Andy Rourke (The Smiths), Jon Thorne (Lamb), Karima Francis and Vieka, is now available as a re-release on Bandcamp.
Sonic-art, soundtracks, remixes
Creating sonic-art installations, soundtracks and remixes. Recent live performances have included the WASH collaboration and Cambodia Groove Sessions. A further collaborative work with Warren Daly is expected later in the year.
The 2015 release 'Soma' presents a sonic voyage, echoing recent travels in Asia and featuring the lush tones of UK vocalists Trubble and Ghostdust.
New for 2016: 'Soma Remixed' has now been released. Remixed and re-imagined by special guest producers.
Releases
Podcasts
Videos
Top