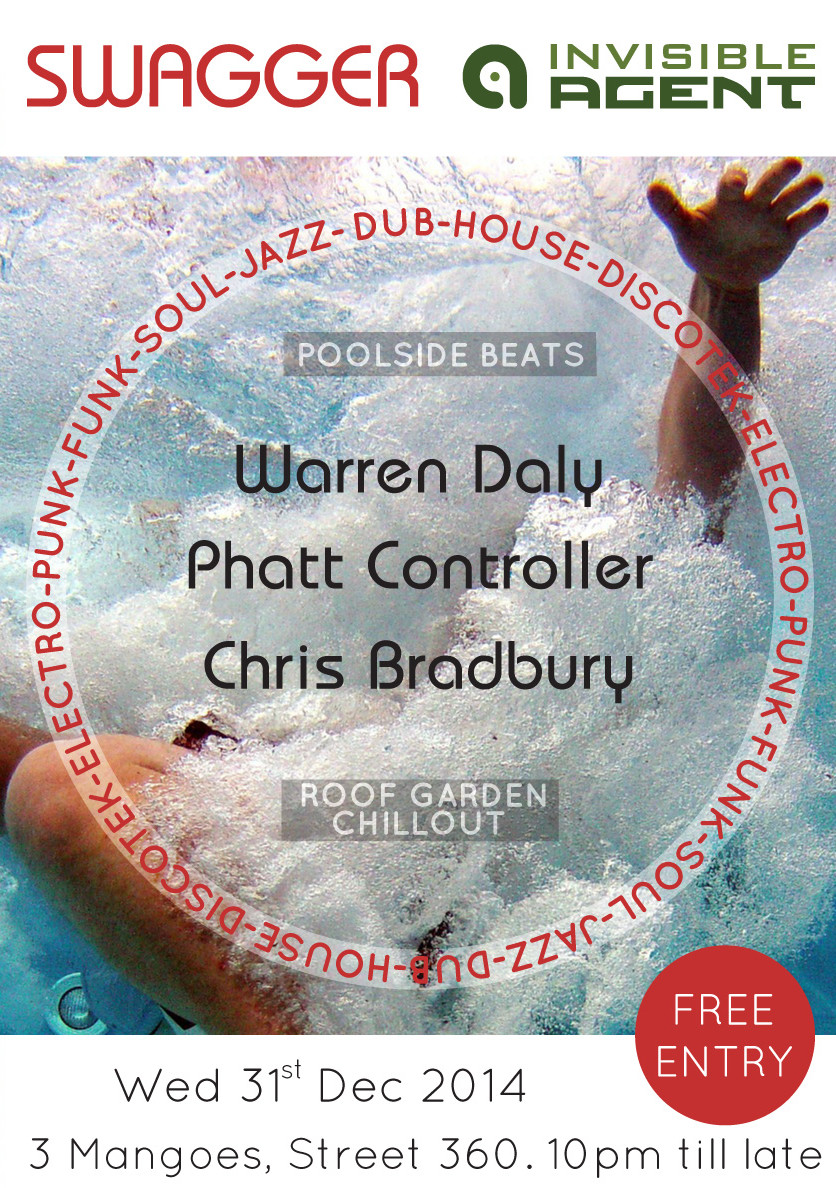 Thanks to all the folks who rang in the New Year at 3 Mangoes, Phnom Penh, Cambodia.
Poolside beats, rooftop garden chill-out zone. Digital projections, and a selection of art  installations by Dina Chhan.
The best party music in Phnom Penh
Music was provided by Warren Daly, Phatt Controller, and Chris Bradbury. Selections revolved firmly around bass heavy, breaks, and drum & bass. It was epic fun, and we're looking forward to organizing another party very soon.
Thanks for all your support over the past year, especially to all the folks who frequented Swagger at Meta House.
Have a fantastic New Year.