It's been an top year for artists who contribute to Invisible Agent.  The Good Dark by Ryan Van Winkle has won the Saltire Society's Poetry Book of the Year award.
Van Winkle works with the language of love and lost till it is scarcely recoverable but which still nourishes the lover's past and present. His range is remarkable: everything invokes everything else, the tactile calls in the intellectual, one poem calls in every other poem, mundane tasks call in whole physical and emotional worlds.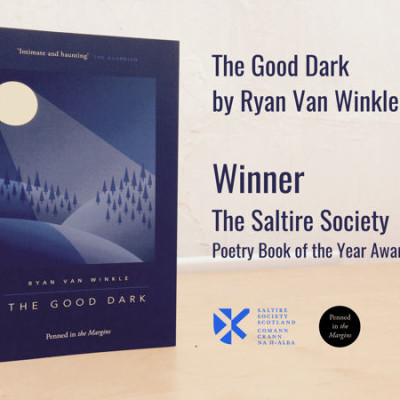 Published in April 2015, The Good Dark includes poems from Ryan's one-on-one poetry show Red, Like Our Room Used to Feel, one of the best-rated shows at Edinburgh Festival Fringe 2012 and described by Lyn Gardner in The Guardian as 'intimate and haunting'.
Further praise was received from The Scotsman who described Ryan's works as 'channelling Bob Dylan at his trippy, visionary best… hits home like a punch to the sternum' and by The Skinny as '[moving] between stabbing pain, deep melancholy and cautious optimism, always with the same gentle touch'.
The awards are organised by the Saltire Society, a non-political independent charity founded in 1936 which has membership branches throughout Scotland. Here's what Ryan had to say
Having chosen Scotland as my adopted home, this is a very special honor for me. I did not expect this at all and am proud that the Saltire Society found The Good Dark worthy. I am flattered and grateful for this distinction. – Ryan Van Winkle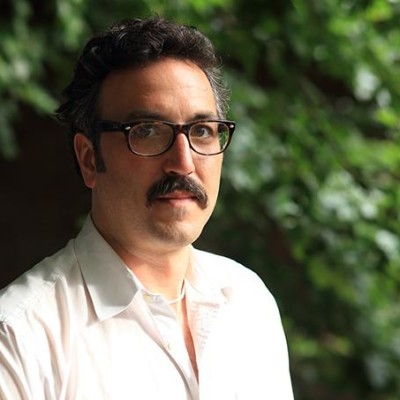 His first full collection since 2010, The Good Dark cements Van Winkle's reputation as one of the most evocative poets writing today. You can get a copy direct from Penned in the Margins or ask at your local bookshop. Well done Ryan, here's to a successful 2016.