WASH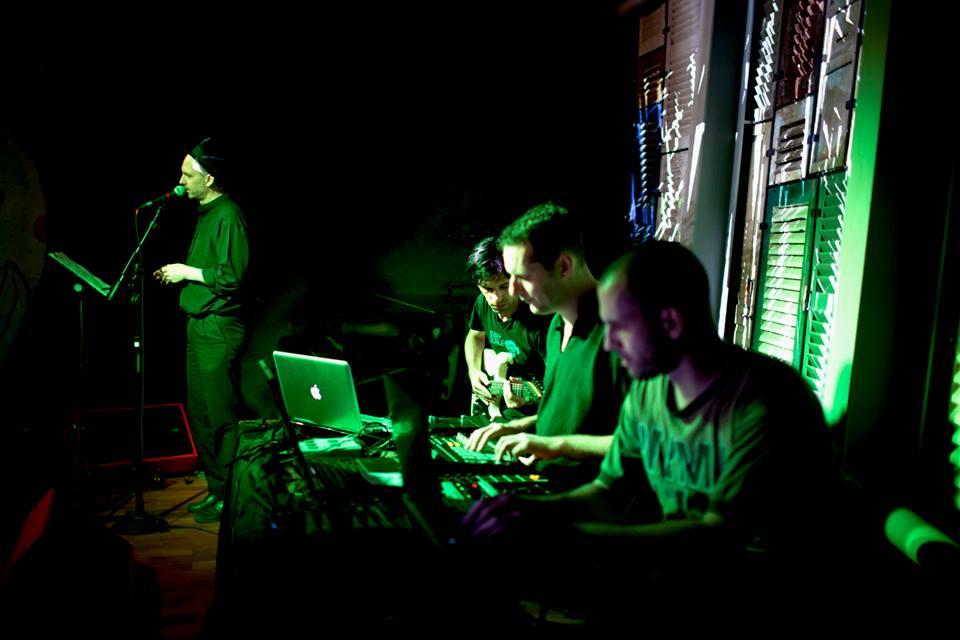 WASH is a spoken word/electronica collaborative project between Warren Daly, Alex Leonard, Scott Bywater and Hal FX established in the first half of 2013.
Synthesizers / Electronics – Warren Daly
Synthesizers / Electronics – Alex Leonard
Vocals – Scott Bywater
Guitar – Hal Fx
WASH performed their first collaboration Triptych in Phnom Penh on 24th of April 2013 at Java Cafe and Gallery and on the 10th of May 2013 at Equinox Phnom Penh, Cambodia. This three-part work, Triptych, reflects three recurring themes that have arisen over the past two years of poems at thesilverpepperofthestars. Each section is approximately 25-30 minutes long.  There will be a short break between sections. Inspired by the music as it was created, artists Chhan Dina and Adriana Snochowska have painted backdrops for the performance, reflecting the three sections. Video projections have been prepared by Warren Daly.
My poems are generally spontaneous, improvised, unpolished. They live, and are written, in moments. They are not often read aloud. Particular themes have become apparent over time, sometimes to the extent of being repetitive. Triptych seeks to draw out these themes and images through sonic, harmonic, rhythmic and visual expression, a collaboration at once structured and improvised.

This project has allowed me to explore unknown territory, in the creation of electronic music, in working with musicians outside the rock'n'roll or jazz spheres, in reading-as-if-singing. – Scott Bywater
Releases
Top